The Humanities program is dedicated to the interdisciplinary study of arts and ideas in their cultural and historical contexts. 
Our program invites students to explore the big ideas and questions of humanity as they have been represented and expressed in literature, philosophy, history, art, music, theater, film, popular culture and more. Students who complete this course of study will have a grasp of basic methods and approaches in the study of cultural expression, and an acquaintance with diverse cultural forms and traditions.
Rather than steer you towards one particular career, the humanities major prepares you for virtually any pathway you choose to pursue after college. Our graduates work in many different fields and contexts, including higher and K-12 education, museums, social work, IT, law, libraries, graphic design, human resources, and non-profit literacy programs.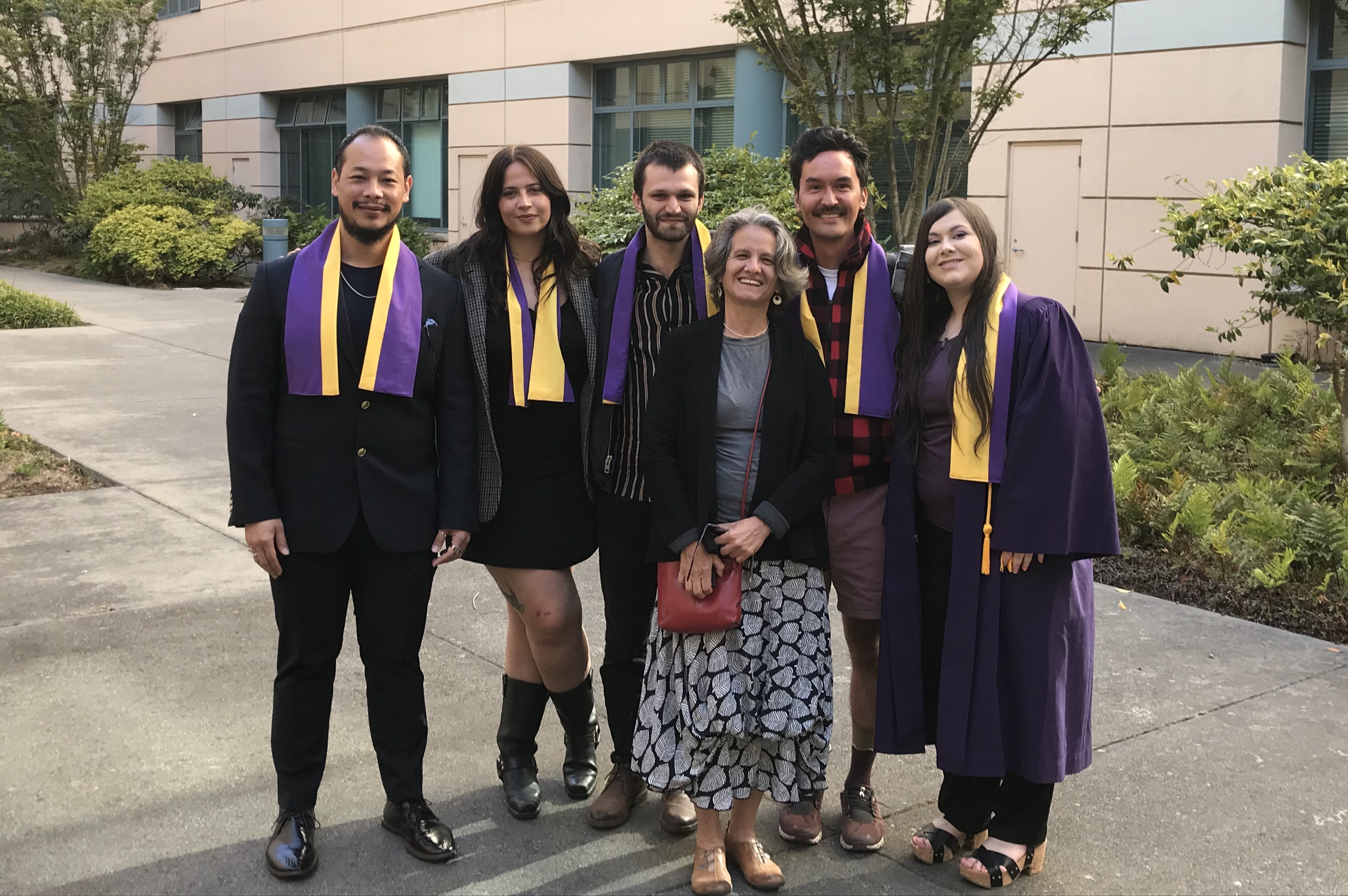 The B.A. in Humanities (39 units) requires 15 units of core courses and 24 units of electives. The core includes an introductory seminar building skills in reading and writing; three global humanities courses focusing on past, present, and future; and a senior seminar.  For electives, students may choose any HUM-prefix courses. Many of our electives can double count in related minors, including American Studies, Comparative World Literature, History, Comics Studies, and Video Game Studies. 
 
The Minor in Humanities (15 units) requires 6 units of core and 9 units of electives. This program is ideal for students majoring in the sciences or social sciences who would like to balance their studies with a focus on arts, ideas, and big questions concerning the human condition.
Requirements for the Humanities Major (beginning Fall 2023)  
Requirements for the Humanities Major prior to Fall 2023 can be found here.
Core Requirements (15 units)
| | |
| --- | --- |
| | Reading and Writing Across Creative Forms (FALL) |
| | Remembering our Pasts: Memory, Tradition, History (SPRING) |
| | Thinking the Present: Comparative Arts and Culture (FALL AND SPRING) |
| HUM 500 | Imagining New Futures: Capitalism, Climate, Technology (FALL) |
| | Senior Seminar: Research in the Humanities (SPRING) |
Electives (27 units)
Humanities majors have the freedom to explore their interests when choosing electives. Majors can select any HUM-prefix courses beyond the core courses. 
We have created several elective categories that can help you navigate the wide array of possibilities, and see how you might easily complete a related  minor or second major. You may take several courses within a single category, or mix and match them across categories – it's up to you. 
Lower Division Courses
We recommend our lower division General Education courses (HUM 130, 220, 225) for students planning to major or minor in Humanities. Up to two may be counted as electives in the major.
SF State Scholars (BA + MA) Program in Humanities
Humanities majors with at least a 3.0 GPA have the opportunity to enroll in a blended BA/MA program that invites students to begin their MA coursework while still completing their BA. Students in the program can count up to 12 units for both their BA and MA degree, saving time as well as money.
More information about the program can be found on the Graduate Division website.
Complementary Study
Most students at SF State must complete 12 units of "Complementary Study" – courses that are relevant to the major but offered in other programs or departments. Humanities majors may complete these units in several ways:
12 units of Study Abroad coursework (in any field)
12 units of a foreign language (highly recommended for Humanities students)
12 units in a related humanities discipline 
A minor or second major in any discipline
 
Requirements for the Humanities minor (beginning Fall 2023)
CORE REQUIREMENTS (6 units)
| | |
| --- | --- |
| | Remembering our Pasts: Memory, Tradition, History (SPRING) |
| Choose one: |   |
| | Thinking the Present: Comparative Arts and Culture (FALL AND SPRING) |
| Or HUM 500 | Imagining New Futures: Capitalism, Climate, Technology (FALL) |
ELECTIVE REQUIREMENTS (9 units)
Select any additional 9 units of HUM-prefix courses. Students may take up to 3 units at the lower division.